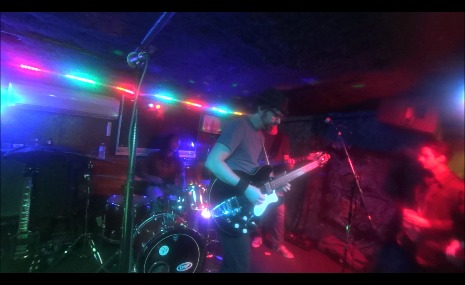 "Run Run Rudolph" by Ted and the Hi-Fi's
Just a little reindeer music to remind you that it's not too late to sign up for the 2nd Annual "Run Rudolph Run" 5K Run/Walk that kicks off Santa Crawl Saturday at 9 am tomorrow. The race starts at the downtown State College Municipal Building and winds its way through the streets of the borough. Note that while the weather forecast is for cold, it is also supposed to be partly sunny which will be helpful (plus we do have access to the Municipal Building to use it as a staging area where everyone can stay sheltered before the actual run).
This version of Chuck Berry's "Run Run Rudolph" was recorded at the Phyrst in State College Pa, the night before the inaugural "Run Rudolph Run" last year. A big thank you to Ted and the guys for showing their support for the race and the Crawl.